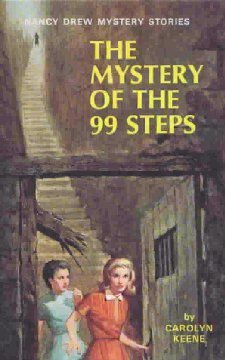 Welcome to the Nancy Drew/ Hardy Boys Tag! The goal here is to have fun and share books, and how better to do that than to take life lessons from some of the best? So we're going to look at some of the defining elements of these books, or maybe just something that pops up a lot, and use that as our criteria. Your task, if you choose to do the tag, is to share a book that fits each criteria. Sound fun? Let's do it!
Oh and feel free to do this or share it as you wish. All I ask if you link it back to my blog as an acknowledgment. Otherwise have fun!
The Nancy Drew/ Hardy Boys Tag
1) Sure you can go solve crime! Just be home for dinner. Seriously? List a book that features teenage protagonists doing unrealistic stuff.
Winter was a good protagonist who dug deeper into missing persons, and frankly the cops weren't doing anything so I guess it's a good thing she's around!
2) It's a knockout! The Hardy Boys get knocked out on the regular, and Nancy gets captured her fair share of times. Share a book that has someone powering through what should be a serious injury!
Seriously how did Peeta even survive this series?
3) Where's Mom? Both the Hardy's and Nancy are missing their mother, and their dad seems oddly okay with them doing detective work. List a book with little parental oversight.
No momma in this one. Actually there is but she left.
4) Friends make the world go around. The Hardy's have Chet, Biff and Tony (and occasionally Callie and Iola). Nancy has Bess and George (and sometimes Ned) to help her out. Name a book with an outstanding friendship or supporting character(s).
I really enjoyed the supporting characters in this one.
5) What a coincidence! I think it's fair to say that sometimes there are fortuitous coincidences that move the story along. Share a book with a somewhat far- fetched occurrence or plot development.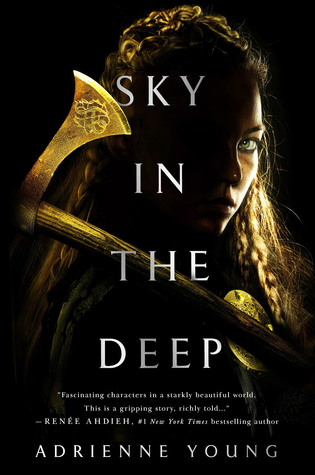 I liked this book but there were a few... conveniences towards the end.
6) Where's a cop when you need one? Seriously they show up at the end but where are they when our heroes really need them? Share a book where the authorities are especially asleep at the switch or ineffective.
The cops were not on top of this little situation!
7) These people are well traveled. I mean, the Hardy's and Nancy go everywhere. All over the U.S. and around the world. Name a book with a well traveled or globetrotting protagonist, or something with an exotic setting.
8) We're going top down! Or boating. Nancy has her convertible (sometimes called a roadster) and the Boys are always in a boat, seems like. Name a book with a cool vehicle or involving a speedboat.
I'm going right to the source here.
9) It's a clue, a secret, or a mystery. These words (and a few others) show up a LOT in the Nancy Drew/ Hardy Boys titles. Share a book with a similar title.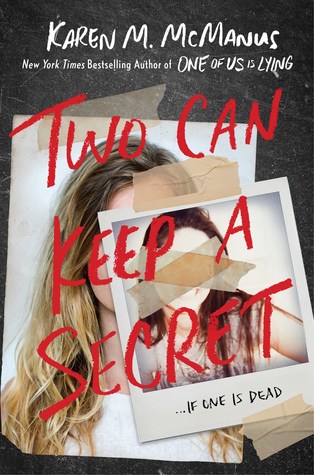 Secrets and lies make for good reading. :)
10) Killer cover! The covers are some of the best things about these mysteries. Share a favorite Nancy Drew/ Hardy Boys cover, or any cover with a mysterious vibe.
So there you have it! I could have listed probably ten more tropes but we'd be here all day. You get the idea. :) And share your faves- consider yourself tagged if you're so inclined!
Happy sleuthing!!