This was a good week. I got some reading in, The 100 and Riverdale are humming along, and the last few reads have been awesome. Plus I have a ton of (hopefully) good books in the pipeline. I read the City of the Lost sequel and am reading Winter of the Gods.
It's been an interesting week politically. The guy who chanted "lock her up" (referring to Clinton) had to resign/ was fired after three weeks. That has to be a new record.
Otherwise not much happening. I've sorta got spring fever with the nicer weather we've had- I don't know it just seems like this winter went by kinda fast? I mean it's almost March!
This week I reviewed Freeks and The 100. And Riverdale. I'm liking that show. I've got reviews coming up for Six Wakes and this week will be Moon Called. And I got Crooked Kingdom in the mail- thanks again to Maria at A Night's Dream of Books for the giveaway!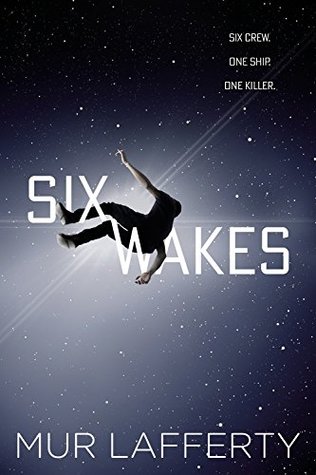 Last Weeks Stuff:
Cover Characteristics this past week was about playing cards. Tuesday Tagline was all about trust. My

Top Ten

looked at romance for Valentine's Day. I also reviewed Freeks, the new episode of The 100 and Riverdals as well. And of course Bookcover Spotlight #88.
Next Week:
Cover Characteristics will look at tea. Tuesday Tagline returns and Top Ten Tuesday as well. Then on Wednesday I'll be discussing The 100 again. And I'll be reviewing Moon Called. Friday will be Bookcover Spotlight #89.
PULP COVER OF THE WEEK:


NEW ARRIVAL/ UPCOMING REVIEWS:
BOOKISH LINKS
SNL had a little more fun w/ Trump.