Well it's February now. Another week and we seem to have survived. The good news is February is a short month and then March... spring is on the way. And about time.
I didn't read as many books as last week but it was still decent. The 100 is back and I reviewed the first episode here. I also watched the first episode of Riverdale- anyone watching? I would say... it's got potential. And I watched a bit of Futurama - I've never seen the show and it's on Netflix. It's okay. The only other thing of note is I won the Best of 2016 giveaway over at A Night's Dream of Books. Crooked Kingdom is the book I picked. Thanks Maria!
Last week I reviewed Three Dark Crowns and this week I'll review How Will I Know You? I also put the finishing touches (well, mostly) on two more installments of Trust Issues. Yes Kayla and Nick are in trouble again!
Last Weeks Stuff:
Cover Characteristics was about humorous covers and Top Ten Tuesday was all about my favorite graphic novels. I also posted Tuesday Tagline and I reviewed Three Dark Crowns. And I posted Bookcover Spotlight #86.
Next Week:
Cover Characteristics will look at Statue of Liberty covers and Tuesday Tagline and Top Ten Tuesday will be back as well. I'll also be reviewing How Will I Know You and of course Friday will be a Bookcover Spotlight.
PULP COVER OF THE WEEK:
NEW ARRIVAL/ UPCOMING REVIEWS: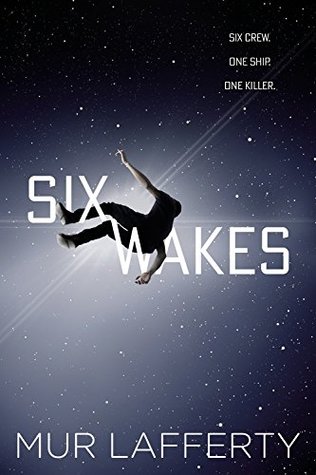 BOOKISH LINKS
What would Rogue One look like as a 8-bit game?