Another week in dystopia but at least The 100 has returned
.
Did anyone see Riverdale last week? I'm starting to get into this show. It could get very interesting. I'm still between shows on Netflix but with all the books coming out (seriously there are a TON I want to read) and some of the shows back I haven't exactly been bored.
Trust Issues IV is ready and should be up on March 1st. Why so far? Well I'm actually ahead that far and I'm ahead on reviews too. I have to juggle those with my reviews for The 100 and Riverdale. Because of course I have to review that as well.
This week I reviewed How Will I Know You? (short version- loved it) and I read Six Wakes. I mean clones and a mystery in space? Next up Winter of the Gods (book two of The Immortals). So it's been a good reading week. :) My reviews for Six Wakes and Gods will be up soon.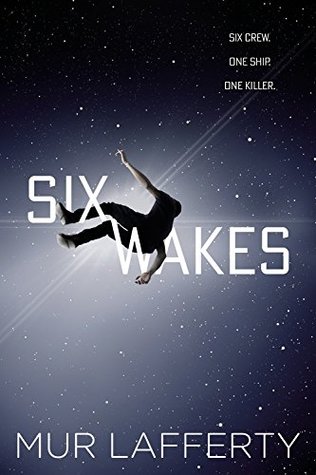 Last Weeks Stuff:
Next Week:
Cover Characteristics will look at playing cards. Tuesday Tagline returns and on Wednesday I'll be reviewing The 100 Ep. 2. And I'll be reviewing Freeks. Friday will be Bookcover Spotlight #88
PULP COVER
OF THE WEEK:
NEW ARRIVAL/ UPCOMING REVIEWS:
BOOKISH LINKS
I don't really watch Saturday Night Live but I feel like in the Trump era they're killing it.