As 2018 winds down and we prepare for 2019- it feels weird typing that- I thought it would be fun to share some of my favorite posts of this year. You know, stuff I had fun writing or thinking about, or stuff that got a surprising amount of views or comments. Or just stuff I wanted to revisit! I rarely do end of year posts other than a favorite books list but I was going through the archives recently and I was like- oh yeah. It's amazing how many posts we forget we did! So... in the spirit of end of year stuff, here are some of my fave posts from 2018.
I noticed that I started 2018 strongly with discussion posts and it tapered off a bit as the year passed. Some of those early discussions got quite a few comments! One of my absolute favorites was
I mean the similarities are uncanny! And as I was compiling my reasons I became more and more convinced...
This one was a lot of fun. Lots of people weighed in and I've thought many times that the sheer awesomeness of being able to share books is one of the best parts of blogging. A lot of you seemed to agree!
We all have opinions on our favorite fandoms and I got thinking how, for me, I often have my own personal vision of how a story should go, especially after a book series or show concludes. I guess there's a term for this- headcanon- and a post was born!
This one was especially fun as I listed several fandoms I'm into and the comments were fabulous. Okay next up is one I had a blast with- I made my own tag!
I mean whether it's those amazing coincidences that move the story along, or the fact that they solve so much crime while, you know, in high school- it was fun to look at the tropes!
Another post that got some attention was
I was mainly talking about how we as bookworms are sometimes searching out the rare edition we just have to have, and I shared a little vignette about a search I was doing once that ended successfully- when my girlfriend at the time found it! It's one of my favorite memories.
I did a little flash fiction in 2018 as well, although not as much as the year before. I was particularly happy with
Inspired by this image I had a lot of fun with it.
Movies That Suck debuted this year with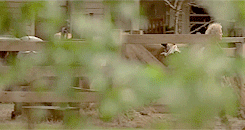 I also took a stab at Star Wars fanfiction.
Some Thoughts on Book Blogging
where I share how blog friends are real friends, and how lucky I am to meet so many overseas bookworms. Also because this is a book blog I presented my
And lastly I'll finish with my look at
Runner Ups
Here's a few that didn't make the final cut but are still posts that I'm proud of or I just had a lot of fun looking back.
Immersive Worlds - Which Would You Pick?
Sexy Song Lyrics
Sexy Song Lyrics II