So- I am back! Most of you probably know I had major heart surgery and have not been around at all. I'm going to talk a little bit about what happened so feel free to skip this section. :)
Heart disease runs in my family and both my grandfather and uncle have had it- so I knew I'd be dealing with it at some point. Plus I was diagnosed with atrial fibrillation at 25. I'm young to have bypass though- I never thought it would come so fast.
I had shortness of breath and a little burning - classic symptoms- but my primary doc had found a problem with my diaphragm on a CT scan and thought I needed a pulmonologist. So as summer went into fall I thought the problem was my diaphragm- not my heart. And this goes back to spring- when I first started noticing I had dramatically less energy and breathing ability. Looks like I was actually having heart attack symptoms for 2 months! My breathing kept getting worse all through the fall.
It tuns out I had significant blockages. Stenting wasn't an option because of the degree of disease, so it had to be open heart. I grappled with getting a second opinion at Cleveland Clinic- but eventually decided to have it done here in town. And it was a good call- they did a great job.
Bottom line- I'm good. I'm on a heart healthy diet now, which I will fight tooth and nail (not really), the days of having pizza and then Chinese and oh, Italian sounds good tonight- no. I hurt all over, have bruises everywhere, and it's hard to get around- but every day will get better. I went in to the hospital on Saturday Oct. 21st and came out yesterday- two weeks. That first breath of fresh air after two weeks was amazing. So that's what's been happening! A huge thank you to everyone who sent prayers and well wishes and commented on scheduled posts even though I wasn't around. I couldn't blog from the hospital, and I only managed to update Twitter once...
So I've been thinking- maybe I'll do a post on my experiences as a heart patient.
So I read Ringer in the hospital and am in the middle of Top Ten. I've missed Riverdale and Stranger Things 2, so I have catching up to do. Oh and my Song of the week I think especially rocks this time. :)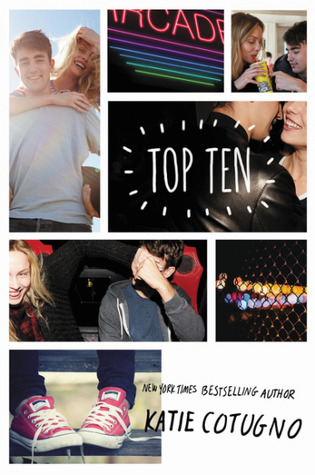 Song of the week
PULP COVER OF THE WEEK:
NEW ARRIVAL/ UPCOMING REVIEWS: