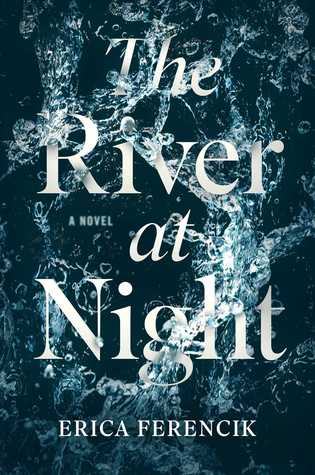 Four women go on a whitewater rafting trip in the Maine wilderness- nothing will go wrong, right? This one is told from the perspective of Wini, who along with her friends Pia, Rachel, and Sandra brave the north woods for an adventure weekend getaway. Most of them don't want to be there- they get together once a year to go somewhere fun- but this year the whitewater rafting/ camping idea is not what they had in mind. It's all Pia's idea, and the rest go along for the ride, in spite of misgivings. If that's not foreshadowing I don't know what is.
Of course things go wrong. This is a survival story for the most part, but also a look at friendships and the bonds between women who are, shall we say, not quite as young as they's like to be. They're all in their thirties pushing forty, and have gone through bad marriages, divorces, kids, and job dissatisfaction. They're been around the block, in other words, and this story explores not only their disillusionment, and how that affects their friendship, as well as what suburban women do when lost in an unforgiving wilderness.
I loved it. This was a total page turner, I thought it was going to start slow based on some reviews I saw that talked about the setup, but I was turning the pages from the get-go. It just has an easy readable style, for want of a better explanation. I could relate to these women, a testament to the author's ability to make them accessible, but even more compelling were the descriptions of the wilderness, the pace of events. They are in a remote area, to say the least, and a very chaotic, rugged rafting expedition is expertly handled. And of course it's not just nature they have to contend with- there are those who live in the deep woods who may not be entirely friendly.
The four personalities were handled well. I thought Wini and Pia were the most well developed, but there was enough there to Rachel and Sandra to make me care about them as well. It gets interesting too when their tour guide, a young and good- looking free spirit, leads them down the river and into their worst nightmare. Not intentionally, but the wilderness can be an unforgiving place and even well- prepared souls can find trouble. They certainly find trouble here, and I read this book in one day as I couldn't wait to see what happened next.
This was a four star read for me, and a great book to start off the new year. Again the descriptions of the wild forests made me fee like I was there, and the book sucked me in from the beginning. I highly recommend this if you want a good, taut read and a look at how women come together to survive a trip gone all wrong.