It's Monday! What Are You Reading is hosted by Book Date
March is here! Can it be that spring isn't far behind? I'm going to say yes and break those flip flips out. Well, soon anyway. Oh, I'm being interviewed by Asti at The Bookish Games on Tuesday March 5th regarding my experience in the Games, so check that out if you're so inclined. You can see Bookish Games stuff at @bookishgames. And this week Shannon from It Starts at Midnight was interviewed- and since she's the one who got me hornswoggled into that Game I'm gonna return the favor and plug her interview here. Go read!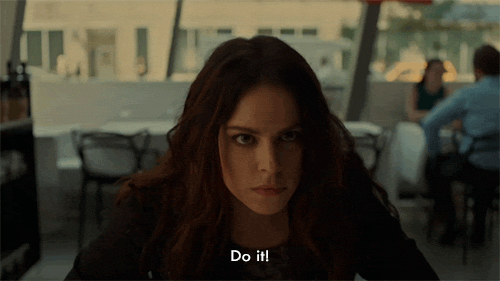 Some fun stuff this week. I was wasting time exploring Pinterest this week and found name generators. So yes you can have fun too. Apparently in Star Wars I'm a Jawa scavenger, but my favorite has to be the vampire stripper name generator. Yes you can find your very own vampire stripper name. You're welcome!
This week I posted reviews for Polaris Rising and Damocles: An Impossible Ransom, and I also shared my favorite Superhero Costume Fails. Next week I've got a two part post looking at Best Music Art. And I'll be reviewing The Extinction Trials book three.