As book bloggers we all love starting a new book, right? Is there anything better than cracking open a new book, or starting that first page on your Kindle? So I was thinking the other day about how some book beginnings are more distinctive than others, and how a good one can really set the tone. And then I thought- why not share some good ones? Now this is subjective, of course, but a post was born- here are some that I particularly liked.
"Once there was a forest of hickory and beech, sprucy-pine, birch and oak. It was called the Tanglewood Forest. Starting at the edge of a farmer's pasture, it seemed to go on forever, uphill and down. There were a few abandoned homesteads to be found in its reaches, overgrown and uninhabitable now, and deep in a hidden clearing there was a beech tree so old that only the hills themselves remembered the days when it was a sapling."
"The darkness in this cave is so complete I can no longer see you, but I can smell your blood."
"He drank his way across the narrow sea."
"The train holds the heat of the sun, even an hour after it has sunk beneath the pavement, pushing its way below the sprawling city. At the Vermont/ Sunset Station, a Chinese woman with a severe black bob leans over the platform's edge, trying to gauge how far away the train is."
"
That doesn't sound like a school trivia night," said Mrs. Patty Ponder to Marie Antoinette. "That sounds like a riot."
The cat didn't respond. She was dozing on the couch and found school trivia nights to be trivial.
"The waiters were singing "Happy Birthday" in Chinese. All fifteen of them had crowded around the party table, clapping their hands. Not a single one could find the tune. A neighboring table turned in their chairs to look."
"
It doesn't look like much from the outside. But what you get outside is often like that. People, especially, can be so different from what you can see that you'd never guess what goes on in their secret places. What they are capable of. In my case, what lurked within was so well hidden even I didn't know about it."
"Dear Daddy,
We moved into the new flat this weekend. It's nice. It's on a quiet street with little houses. You walk into a narrow hallway and if you turn right there are two bedrooms. I have to share with Grace but I really don't mind. You know I never liked sleeping on my own in the old house anyway. Not really. Do you remember? I don't really know how much you remember about things from before. I don't know if you've lost all your memories or or if you're just the same except with all the other problems."
"
When I wake up, the other side of the bed is cold. My fingers stretch out, seeking Prim's warmth but finding only the rough canvas of the mattress. She must have had bad dreams and climbed in with our mother. Of course, she did."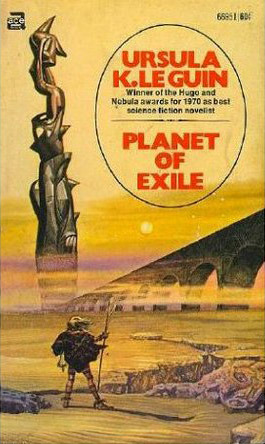 "In the last days of the last moonphase of Autumn a wind blew from the northern ranges through the dying forests of Askatevar, a cold wind that smelled of smoke and snow. Slight and shadowy as a wild animal in her light furs, the girl Rolery slipped through the woods, through the storming of dead leaves, away from the walls that stone by stone were rising on the hillside of Tevar and from the busy fields of the last harvest."