Top Ten Tuesday is a weekly feature hosted by
The Broke and the Bookish
. Each week a new Top Ten list will be posted. Everyone is welcome to join. Link back to The Broke and the Bookish so everyone can check out other bloggers' lists. It's a fun way to get to know fellow bloggers.
This week is a fun topic- authors we've met or would like to meet. I think I've only met three authors in an actual face-to-face, book signing type setting, but I've run into others in a more informal way at like conventions or whatever. So I'll start with the ones I have met or brushed elbows with, and then finish with authors I'd LIKE to meet.
I met George at his signing in Ann Arbor.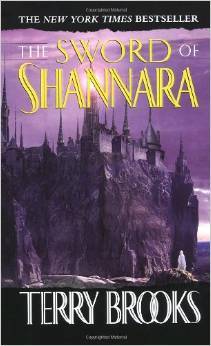 I met Terry Brooks at a signing in college and he was a super nice guy.
Jessica Brockmole did a signing just as I was starting blogging and I kept seeing good reviews for this, so I went. A good book and my first author interview.
R.A. Salvatore has been at GenCon many times and I used to go every year, so I've seen him there.
These are the writers I'd like to meet
Liane Moriarty just because I love this book so much.
Lauren Oliver just because I like how everything she writes is so different.
Claudia Gray (who I only know through her two Star Wars novels- and I never read Star Wars books).
Just based on the strength of this one.
Rainbow Rowell seems so down to earth and I love her writing.
Of course JRR Tolkien if he were with us.