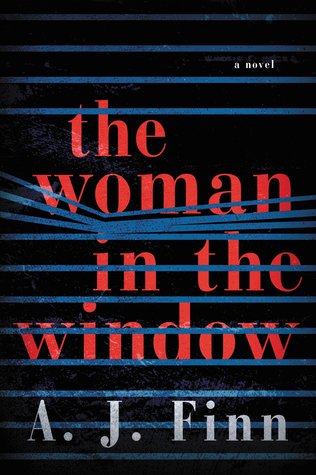 The Woman in the Window is a tense nailbiter of a read. Anna is agoraphobic and hasn't been out of her house in months - she spends her time drinking merlot, self medicating, and watching classic noir films. It's a solitary existence, broken up by occasional bouts of online chess, sessions with her support group, and therapist visits. She's also a child psychologist, and interspersed with episodes of delirium she shows signs of still being sharp and perceptive, even serving as a moderator for the support group. Anna also has a habit of watching her neighbors through her windows, with her zoom camera, and she's amassed a trove of information about her neighbors, even witnessing the occasional affair.
Everything changes though when the Russells move in across the way. She hears a scream one night, and shortly after sees something she shouldn't have, and has to find a way to make people believe her when she's not the most reliable of witnesses. Complicating the situation is the fact that she feels a connection with Ethan, the son, and wants to protect him from a situation she doesn't understand. Anna doesn't help herself though, continuing to mix her medications with alcohol, and throughout the story I was unsure what was real and what wasn't. Anna seems to have amassed solid evidence of a crime, only to have the police and others find holes in the case she hadn't considered. The question becomes- did Anna see what she saw, or did she imagine it?
This was a page turner for me, and Anna's life was fascinating. The book has a noir feel, no doubt accentuated by the classic film references and the dimly lit townhouse she lives in (she likes to keep it dark). At times I wondered about Anna's reliability, and other times I was with her. I thought the ambiguity and question marks about her story were deftly handled, I had to change my mind about what happened a few times, and there is a plot twist that I did
not
see coming. All in all this was a solid debut, and has already been optioned for film.
It's a suspenseful read as well, although more of a slow burn than a barn burner. Still I was never bored- many of the chapters are short and punchy, and I was captured by Anna's situation and the obvious signs of something traumatic having happened in her past. There's lots of clues and a few red herrings and it wasn't long before I was hooked. If you want a good thriller to read with a glass of wine and the lights turned low, this is a good choice.