The Sunday Post is a weekly meme hosted by Kimba the
Caffeinated Book Reviewer
We're definitely into fall now, the temps have cooled way down and it really feels like October. Which I love! The leaves falling and the sky at night- just an awesome time of year. The month is half over and it's been fun seeing all the scary readathons and different things going on in the blogosphere. I really enjoy the seasonal variations in reading as a blogger- and I got to thinking about that this week. So a discussion post was born- are you a seasonal reader? that post should be coming up soon.
Otherwise it was a good week. I'm on Pinterest now and that's just... yeah. Regular readers know I like to spotlight art on my Sunday Posts and guess what Pinterest is full of. Besides everything. Yup... art. So I disappeared into the wilds of Pinterest for hours this week. The big news this week too is the new trailer for Star Wars: Rogue One. I've included it below- let me know your thoughts.
My review of Replica will be up this week. And The Wanderers and Fear The Drowning Deep aren't far behind. And... last but not least- Heather at Random Redheaded Ramblings, La La in the Library, and I did a triple review of Omnia, a really cute MG/ YA book. This was a blast and kudos to Heather and La La for being TERRIFIC review partners- I hope you get a chance to read the review on one our sites.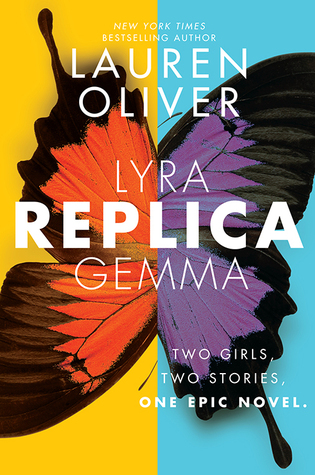 PULP COVER
OF THE WEEK:
NEW ARRIVAL/ UPCOMING REVIEWS:
BOOKISH LINKS