It's Monday! What Are You Reading is hosted by Book Date
So we have snow! I woke up to a light dusting of snow and it was really pretty because the leaves on the trees are all yellow and they were dusted with snow too. I mean, yes, it's way too early for snow but I have to admit it was kinda neat. So... there's that. And it got cold. Anyway, in other news- it's SciFi Month! And it's off to quite the great start. There have been a ton of posts, they are really killing it this year. And I want to jump in, so this will be my official "joining SciFi Month" post.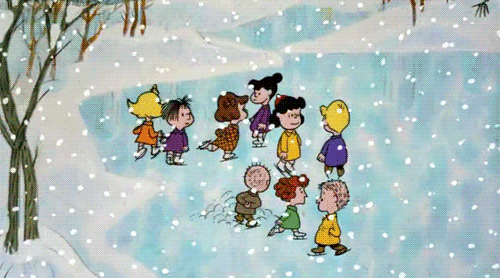 Also the HoHoHo readathon starts today, I believe? I love this readathon and usually try to participate, but right now I only have one holiday- themed mystery so I might skip it. I kinda have my hands full with SciFi Month, but I guess winter themed books in general count too so maybe I'll still get a chance.
Oh, I have a funny story. So our trash pick-up has one of those mechanical arm thingies that lift the trash barrel and empty it into the truck, right? Well this morning it was trash pick-up but something went awry. The mechanical arm dropped our entire barrel into the truck! Plus some things fell out, so the poor driver got out and was trying to throw a pizza box and various other things into the truck. The pizza box kept falling back out though. Finally he got that straightened out and then proceeded to climb up on the mechanical arm to reach our barrel... which was in the truck.
Luckily he was able to fish it out without killing himself or falling in the truck. So here's this guy hanging off the top of the truck, trying to fish our barrel out. And the poor guy just about fell getting down. I hope the guy's day got better...
NEW ARRIVAL/ UPCOMING REVIEWS: