I was tagged by JJ at
This Dark Materia
l for the Liebster Award and this was a fun one. Thanks JJ!
The Rules
Thank the blogger who nominated you, provide a link to their blog and display the award
Answer 11 questions they asked you
Come up with your own 11 questions
Tag 11 bloggers and don't forget to tell them
JJ's Questions
1) What was your first favorite book (that you can remember)?
Maybe The Sword of Shannara? It was the first real epic fantasy I read, and at 700-some pages it was big too. I read it a ton of times.
2) If you could turn any book into a movie or TV series, which one would it be and do you already have a dream cast in mind?

This is hard. I would love to see a City of the Lost adaptation from the series by Kelley Armstrong. I have no dream cast though. Or a really good re- imagining of 20,000 Leagues Under The Sea.
3) Where would you go on your dream vacation?

Probably Santorini.
4) What's your favorite trope to read?

I am not sure! I love certain tropes like cloning, time traveling, and cyberpunk- if those are tropes- and I love a good enemies-to-lovers story I guess.
5) Where would you rather be trapped for the rest of your life: Azkaban or Mordor?

Well I don't know much about Azkaban so that's a toughie. Okay I looked it up and that is a nasty place. Since I don't want to go mad or be tormented by Dementors I may have to pick Mordor here. At least you can walk around and try to avoid the roving orc patrols and the Eye of Sauron. Which, uh, does not sound like a picnic.
6) What's the last book you told someone not to read?
I'm not sure I have, but I was not super impressed with River of Teeth?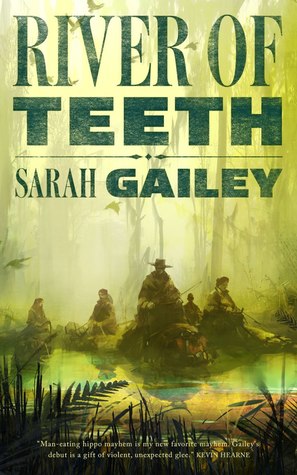 7) Name a series you started but don't think you'll ever finish
Six of Crows/ Crooked Kingdom? I just couldn't get into the first one- I guess I'm not a heist fan?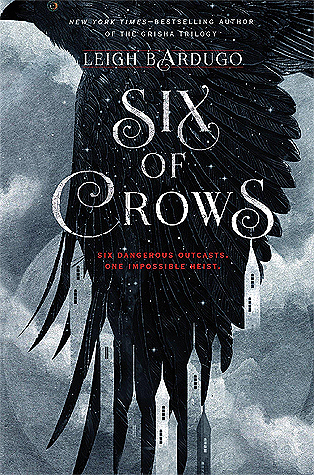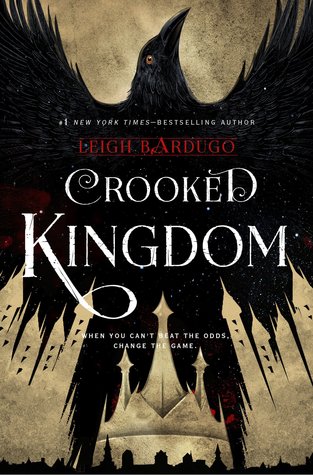 8) If you had to write a book of your own (or want to)what genre would you choose?

Fantasy!
9) Who is a favorite character of yours that you think is misunderstood?
I could spend all day on this one, but I'm going to go with Catelyn Stark from A Game of Thrones. Lotsa people can't stand her but I think she gets a bad rap (other than the whole starting a war thing). Not to plug my own posts but I explain why in
Catelyn Stark- Yea or Nay?
10) What is the prettiest book you own (or want to won)?
I'm going to go with Record of a Spaceborn Few here for those awesome front and end papers.
11) Describe your ideal reading nook

Ooh preferably a window seat or plush recliner with lots of natural light, maybe in the corner of a library room with a crackling fire. And a bank of windows to let all that light in.
I Nominate
I've tagged a fair amount of blogs over the last few years for this so I'm not sure who I've already nominated, so... I tag YOU if you want to do this!
My Questions
1) What is your favorite color?
2) What is your favorite TV show?
3) Favorite season?
4) So if you could go back and choose a different profession/ vocation, would you do so, or are you happy doing what you're doing?
5) Name a book you would give as a gift or recommend
6) Name a book to movie adaptation you feel was done well.
7) An asteroid is coming. You can flee offworld with a 50% chance of survival (immediate family only), or you can stay and hope for best. What do you choose?
8) Little House on the Prairie or Anne of Green Gables?
9) Favorite pizza toppings?
10) You have been invited to join the Sisterhood/ Brotherhood of the Wolf. Increased lifespan, immunity to disease, and the Sisterhood takes care of its own. However, you cannot tell your family (or anyone). You will almost certainly outlive them. Plus, you know, werewolf. Do you accept the bite?
11) So, since I still have The 100 season finale in my head, I'll ask this- would you resort to cannibalism to survive?