It's Monday! What Are You Reading is hosted by Book Date
The big news this week is that my cousin probably has coronavirus. I tweeted about it earlier in the week but basically she woke up on fire- her description- but her extremities were freezing and her heart rate was in the 130's. She's a nurse in U of M health and couldn't even get a test! Spent hours on hold. Said after a few hours she felt better but it felt like her immune system was at war with her body. It was kicking her ass- again her words. And she's young and healthy. I think she's better now- I haven't talked to her in a couple days, she's on the other side of the state- but yeah it's hit close to home.
In other news I found out this week that one of my favorite bookstores- Horizon Books in Traverse City- is closing sometime this year. And this news came out before coronavirus hit, so who knows if the downturn will move things along? I can't stress enough what a big deal Horizon is in Traverse- this is like a gut punch.
Lovely week!
Oh. Do you remember K-mart? Well, I found
THIS
. Seriously- someone uploaded a bunch of the in- store music and announcements that were played in the stores in the 80's. Yes, this is as awesome as it sounds. I listened to the 1989 one as I was doing other stuff and wow.
Last week on Tuesday's Top Ten list I mentioned Lost Horizon as on my TBR and someone said they wouldn't mind reading it if I did a read-along. So... is anyone else interested in a Lost Horizon read-along? If anyone wants to I'll set it up and keep it super simple- I'll do a reading schedule and a few discussion posts, people can do whatever and it'll be fun?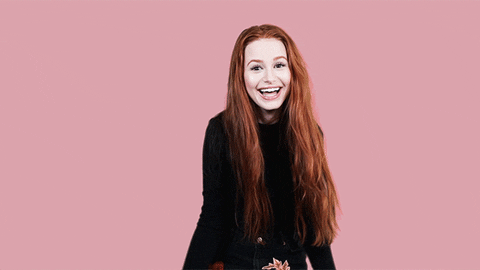 NEW ARRIVAL/ UPCOMING REVIEWS:
This might be one of the best things I've seen this week.
Or...
I've been listening to synthwave this week too and discovered this artist.
I love this take on Stranger Things!