It's Monday! What Are You Reading is hosted by Book Date
Let's see what happened this week. Well, winter tried to reassert itself, we got a little snow but we also had some sunshine. I just love a sunny day when the sun shines on the snow- those are the best. Other than that- we're already a week into February which seems weird. I feel like this winter is going by kinda fast? Which, not complaining.
I didn't read much this week. Didn't watch much either. What have I been doing?? I'm not sure! Like I said last week, I kinda just feel like hibernating. I did get a new game- Pandemic- which is really fun (rather than playing against each other, the players work together to prevent pandemics). Although with the Coronavirus thing happening I'm not sure now is the best time for this game!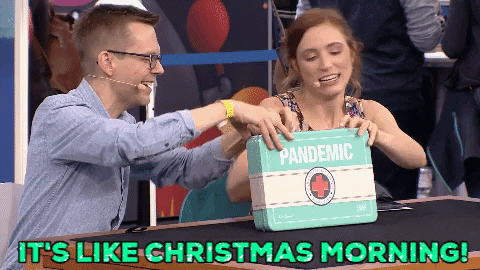 NEW ARRIVAL/ UPCOMING REVIEWS: