It's Monday! What Are You Reading is hosted by Book Date
I have to apologize to some of my readers for last weeks Sunday Post, I'm afraid. I posted some pulp covers, including the one below, and at least one commenter mentioned that they looked for the book. Which, given the title, I completely understand? I mean, who wouldn't want a copy of that gem? Just saying...
In other news I finished Black Spot and there is a hole in my life now. Seriously- I love that show. So eerie and mysterious. I think it's one of my fave shows. I hope more people watch it so I can talk spoilers. Otherwise, the only other news is that we had a microburst (I'd never heard of that) blow through- I was up reading at about 2 am and heard a whooshing sound- I thought for a minute of a tornado. The cats were staring at the skylights. Then we just got a super intense storm- but the next day I found out at least one house had their roof ripped off.
\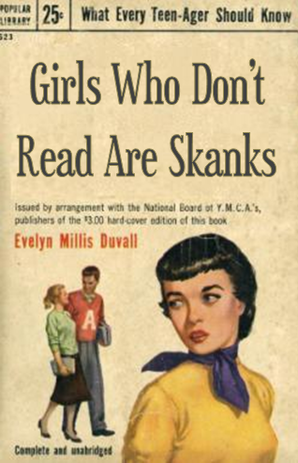 Oh, remember the deer on the beach from a few weeks ago? It appeared again, this time to crash a proposal! You can see the story here.