It's Monday! What Are You Reading is hosted by Book Date
So this week we had sunshine! In fact combined with the fact that March is fast approaching I'm in spring mode. I am ready to bust out flip flops at this point. Now if t would just warm up! In other news I was interviewed over at Daniela's blog this week. You can find that here if interested. And it got me thinking how I haven't posted any flash fiction lately. So maybe I need to get on that. Should I revisit Trust Issues, or check in on On The Run? Or start a new thing? Something to ponder.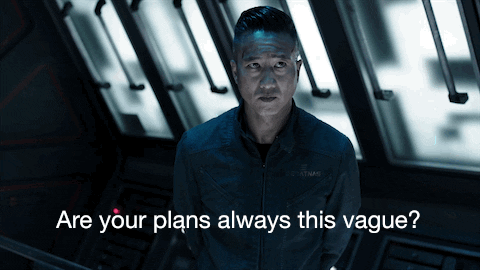 I often use art as inspiration- some of my favorite flash fiction or short stories have been inspired by stuff I saw on Artstation or Pinterest. Does art ever inspire you to tell stories?
This past week I posted about a wild dream I had and I also reviewed The Santa Klaus Murder. I also recapped Travelers episode seven and this weeks Tue Tagline was a favorite. :) Coming up this week I have some graphic novel reviews, maybe a movie liveblog, and a review for Polaris Rising.