It's Monday! What Are You Reading is hosted by Book Date
What a week! Lots of fun on Twitter- the ARC discussions and the Marie Kondo stuff. Plus, ya know, the usual. I'm happy to report my reading rebounded this week with No Exit. Talk about pulse pounding! I think I was on edge the whole time. Great way to start my year of reading.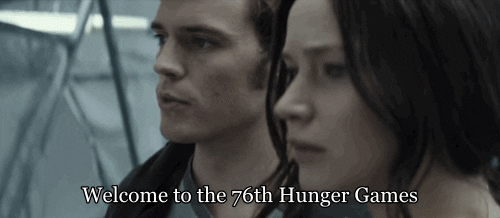 Er, make that The BOOKISH Games
The Bookish Games BYOC (Bring Your Own Character) edition started and I'm not playing this time, but I am participating in the Spectator Chat- which may actually be more fun! I mean it feels like watching The Hunger Games, you know? Setting aside the moral issues of that you can't go wrong with lies, betrayal and lotsa deaths, right???
And... switching gears a bit- I've included two short videos below and both are excellent. The first one is actually quite touching, and the second one- well imagine if you could buy an iMom. And then left it to watch the kids. I'll let you do the math. :)
.