We're pushing into the middle of August already. It's been kind of a quick week, went by fast for whatever reason. I've been reviewing two books a week for a couple of weeks with the hiatus of Top Ten Tuesday, but with TTT coming back I'll be back to one a week. Fall will be here soon and I'm kinda ready for the fall stuff... turning leaves, cooler air, and October.
I read Emma in the Night and I'm in the middle of Friend Request. Emma was quite good, and Friend Request has a freaky premise. What if someone long dead sends you a friend request on Facebook? That was enough to hook me. :) I was also happy to see this week that Marcella and Doctor Foster both have second seasons on the way. Marcella in particular I thought was very good, but Doctor Foster is a hidden gem too. Both are on Netflix and both are Brit productions. Good stuff!!
I reviewed A Map for Wrecked Girls this past week and also The Lying Game. Next week I'll have reviews up for The Good Neighbor and The Collapsing Empire, a good SF book that happens to be my first John Scalzi read. I also talked about Melisandre last week in my discussion post. And... On The Run VII might just be this week also. Probably Monday? Oh and it's not really a cover yet, but the third book in the Wayfarers series (The Long Way To A Small, Angry Planet and A Closed and Common Orbit) has a title.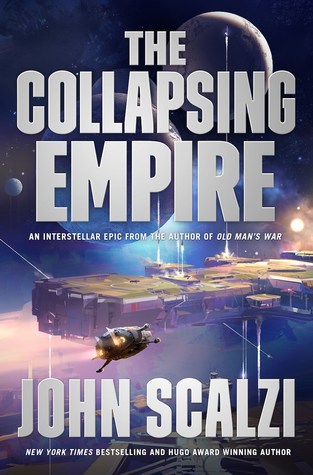 Song of the week
PULP COVER OF THE WEEK:
NEW ARRIVAL/ UPCOMING REVIEWS: