Movie quotes... there are so many good ones. This post came about by accident, I was working on other stuff and it hit me- how many good quotes are out there. Not just from books but from movies too- and then of course it was a matter of narrowing them down, since there could be literally hundreds. And everyone has favorites. These are frankly just the first ones that came to mind, and I may do another down the road- but for now, I hope you enjoy.
The Princess Bride
"As you wish"
The Hunger Games: Catching Fire
"Good thing we're allies, right?"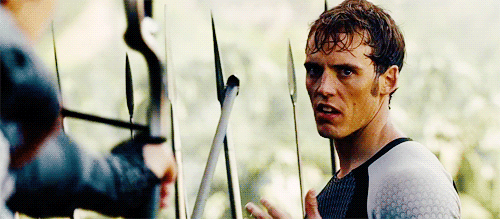 Escape From New York
"You touch me, he dies.
If you're not in the air in thirty seconds, he dies.
You come back in, he dies."


"Call me Snake"


The Terminator
"Come with me if you want to live."


"It can't be bargained with.
It can't be reasoned with. It doesn't feel pity, or remorse, or fear.
And it absolutely will not stop- ever- until you are dead."


The Good, The Bad and the Ugly
"You see in this world there's two kinds of people, my friend.
Those with loaded guns.
And those who dig."
Return of the Jedi
"Oh, I'm afraid the deflector shield will be quite operational when your friends arrive."
"Everything that has transpired has done so according to my design."
"It was I who allowed the Alliance to know the location of the shield generator."
Star Wars
"Utinni"
Flash Gordon

"No! Not the bore worms!"


BONUS