It's Monday! What Are You Reading is hosted by Book Date
Well it's almost Christmas! Is everyone ready? I am - mostly. It came up fast this year. I'll be out of town for a few days visiting family so I might not be around to return comments, but I'll be back the day after Christmas. I hope everyone has a great holiday and has a wonderful time with family, friends or just hanging out at home.
I'm still reading the Hunger Games and loving them (just finished book 2). Nice to rejuvenate my reading a bit as the other stuff on my TBR wasn't working for me. Other than that I saw the new Star Wars movie and sadly I was disappointed. I'm going to post something next week detailing my problems with the new trilogy, so it will be a discussion post of sorts. Feel free to chime in!
Last week I re- reviewed Eight Hundred Grapes, and this week will be The Girls in the Garden.
Song of the week
PULP COVER OF THE WEEK:
NEW ARRIVAL/ UPCOMING REVIEWS: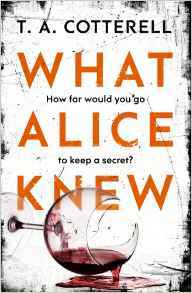 BOOKISH LINKS
Travelers S2 is coming to
Netflix on Dec. 26. Merry Christmas! Since I don't see the new trailer on Youtube I included the first season one.
In light of the fact that I couldn't stand The Last Jedi here are some of my fave moments from the original three
And Mark here about says it all.