Top Ten Tuesday is a weekly feature hosted by
The Broke and the Bookish
. Each week a new Top Ten list will be posted. Everyone is welcome to join. Link back to The Broke and the Bookish so everyone can check out other bloggers' lists. It's a fun way to get to know fellow bloggers.
This week's topic is Ten All Time Favorite Books of X Genre
I'm going with Fantasy this week. It's always been my favorite genre- there's something about fantasy- the sense of wonder, the escapism of it, the chance to explore a new world with echoes of our own, but with all the fun stuff- dragons, elves
So here are ten fantasies that I think are pretty awesome.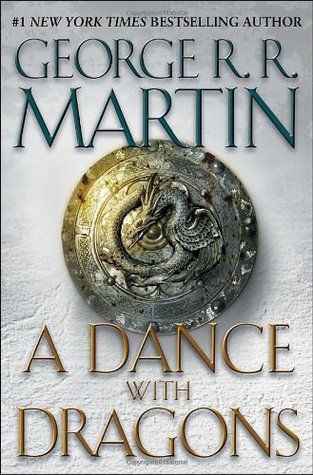 This is without a doubt one of my favorite fantasy books. It's huge, sprawling and there are so many great moments in it.
The third book in the series and like A Dance with Dragons, there is just so much that happens in this one.
The second Ice and Fire book this one takes the story into much deeper territory and has some amazing moments. The prologue especially sets the tone as we see just how mysterious the red priestess Melisandre really is. Plus Dragonstone!