It's Memorial Day weekend here in the US and I'm looking forward to a nice long weekend of parades, reading and binging. It was a pretty good week here although it rained a lot and it never got that warm, but with the unofficial start of summer this weekend it has to get nice soon. Right??? I only read one book this week, I've been back to binging on Netflix, but some new books came out that I'm excited about so hopefully I can get started on 'em this weekend.
I watched Suicide Squad this week (finally) and liked it. SyFy launched the entire third season of 12 Monkeys last week as a weekend binge so I've seen the whole season now. It's a really good show that not a lot of people are seeing? Oh and The 100 wrapped up this week with an explosive (!) finale - between that and 12 Monkeys my nerves were all ajangle. And... I posted my review for Refuge for Masterminds (School of Unusual Girls #3) this past week and the author relayed some background on one of my favorite scenes.
I also had a dream this week I thought I'd share. I don't usually remember dreams but this one was kinda memorable. Feel free to skip it if you want... I've had so many weird dreams lately (seriously, what is my subconscious trying to tell me???) that this one was a nice change.
I dreamed I was in France on business (I know, right). Just for one day. I was returning a car and I saw this woman- our eyes met- instant connection. You know how dreams are. :) We both left but there was something there. I was trying to think of how to see her again. A group of three women showed up at this point, laughing and having a great time and I felt like they were trying to steer me in a certain direction.
I saw her then, just a flash. I hurried down the street and into a courtyard- and there she was. When we saw each other we both burst out laughing. We knew we had been looking for each other. We went to a cafe and then got another surprise- seated across the room was a group of friends, laughing and pointing to us. They were mutual friends, neither of us had any idea, and they had set it all up.
And then the three women sat next to us and turns out they had been in on it too. We all laughed and drank wine and it was all good.
Song of the week
PULP COVER OF THE WEEK:
NEW ARRIVAL/ UPCOMING REVIEWS: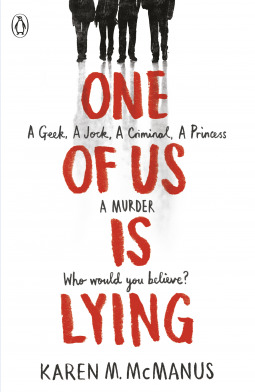 BOOKISH LINKS
Lots of video this week, not as much art. Just so much happening. The first two are clips from 12 Monkeys- the first one in particular is a riot and really showcases how offbeat the show can be. Then I've got an Orphan Black trailer and a trailer for RIME, a really cool looking game coming soon. And the vid after that is an extended sequence from RIME, and seriously- it's almost like watching a movie.
And has anyone seen the trailer for Valerian? I have that AND the Game of Thrones trailer. Whew! Enough for one week! :)