It's Monday! What Are You Reading is hosted by Book Date
Happy Christmas season everyone! Yes it is here and I am happy to report that I have started Christmas shopping. Yay me. And to everyone who's done already- boo!
Thanks to everyone who shared favorite Christmas memories last week. That was fun! This week I was super excited to see one of my favorite graphic novel series continuing- the French/ Belgian series Return to Aldebaran was released recently. I had a blast revisiting these characters and my review will be Thursday. My reading is still in the hole unfortunately- I'm just not super motivated to pick up a book- but it's the holiday season so whatever.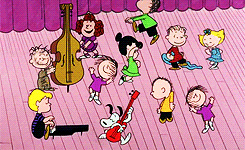 Also this week I started The Stranded, a Thai series on Netflix. Anyone watching?
NEW ARRIVAL/ UPCOMING REVIEWS: