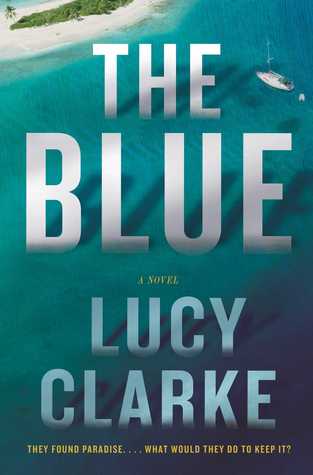 Do you judge a book by the cover? I absolutely do! I love book cover art and a good cover will send me over the edge if I'm debating whether to read something. Will I buy a book solely for the cover? That's a little more iffy, but if I can rationalize to myself that I might read it at some point, it could happen. :) But generally speaking if I'm on the fence, the cover can seal the deal
Take the Blue by Lucy Clarke. The synopsis had me anyway but you just never know with a book like this. The cover though- I think it's awesome and I was totally getting this one. It didn't hurt that the book turned out to be really good- but what if it hadn't? Would it have been a case of cover love gone wrong? I've been thinking lately about book covers. I've seen a lot of bloggers say they do judge by the cover, and that's obviously the point- the cover should entice us to buy if it's doing its job.
So... what do you look for in a good cover? Do you like illustrated covers more or do you prefer an abstract cover? Should a cover reflect the story or even depict a scene from the book? I personally like it when a cover represents the story. But there may be some who would rather have a cover that just summarizes the book in a general sense, or don't feel the need to be so literal about the whole thing. What do you think?