It's Monday! What Are You Reading is hosted by Book Date
Hey it's March! One of my favorite months. And it was in the fifties this week, so yay for that. Before long I can be a beach bum again and break out the flip flops. Well, maybe not quite yet, but it's gonna happen! Honest. Meanwhile it's been a good reading week. I'm currently reading People Like Us and it's a trip.
This week I had a ton of book mail come in. Do you ever read a book on Kindle and decide you need a physical copy? I do, and so I recently ordered a bunch of books that were sitting on my Kindle, but not on my bookshelf. Is there anything better than book mail?? I ordered the Blue, The Girls in the Garden, Ivory & Bone/ Obsidian & Stars, and some other stuff... needless to say my shelf has been enhanced with these beauties.
Last week I reviewed What Alice Knew and The Marriage Pact. This week I'll be taking a look at The Vault of Dreamers as well as a Bookstore Spotlight.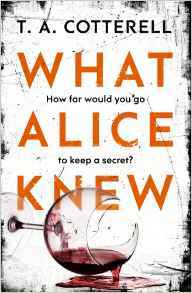 Song of the week
PULP COVER OF THE WEEK:
NEW ARRIVAL/ UPCOMING REVIEWS: