The Sunday Post is a weekly meme hosted by Kimba the
Caffeinated Book Reviewer
This week was more reading and less TV thanks to the Olympics being over. I'm on track with my reads and reviews so it's all good. I debuted my Tagline Tuesday feature this past week and am having fun with that- it's one more thing to fit into my schedule but I like a good tagline. Other than that just dealing with end of summer stuff and trying to plan out the fall a bit.
Summer is winding down and we're getting closer to autumn, which is a favorite time of year. I like the cooler nights, the turning leaves and the smell of bonfires. Pumpkins (and pumpkin spice latte), the red gold colors of a northern autumn, just everything about it. I'll miss the sun and the beach, and Bookstore Spotlight is one thing I didn't get to this summer, but maybe I can fit it in this fall.
As I mentioned last week SciFi Month is returning in November. Hosted by Rinn Reads it's a celebration of all things scifi. Reviews, discussions, movie reviews, even bingo. This is the 4th year running, and it happens in November.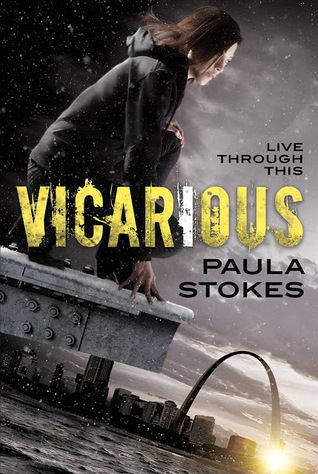 This is a pretty good Star Wars fan film. And the cinematography is amazing- probably the best part. I mean this looks like Hoth- and I love the shot at night with the starry sky. They filmed this in Canada on a glacier I believe. Check it out-- it has a pretty good twist too. For all the silly ones you see occasionally a good one like this pops up.
And I'm listening to...
This is a bluff over by the lakeshore and is a pretty good place to hang out and just watch the waves.
A view from the bluffs at Sleeping Bear Dunes- it's about 450 feet more or less straight down to the water.
This is actually way out in the water- you can't tell but there's a little spit of land (every year the water level is different) and at the very end is this pile of rocks. A nice place to hang out- very peaceful there, the water is amazingly shallow and the wind ruffling the waves, boats in the distance- very nice.
PULP COVER OF THE WEEK:
NEW ARRIVAL/ UPCOMING REVIEWS:
BOOKISH LINKS
A nice Lindsey Stirling video.
Here's a fun interview with two of the stars of Dark Matter.