The Sunday Post is a weekly meme hosted by Kimba the
Caffeinated Book Reviewer
This has been a good week, quiet for the most part. I'm still reading this but I'll be done this weekend and my thoughts will be up on Tuesday. I like it so far- it's very atmospheric. It's been an interesting week weather wise- cool in the mornings and towards the end of the week it got hot. It's been cool this weekend but we're warming up again next week.
This past week I reviewed Murder in the Mystery Suite- a fun cozy- and also Tarza and the Jewels of Opar. A lost city and a bloodthirsty cult- an interesting story! I also added my COYER Scavenger Hunt sign up. Next week I'll have reviews of A School For Unusual Girls, another Edgar Rice Burroughs tale (a good one!), and my thoughts on Tomorrowland will be up as well.
The new Mako Mermaids episodes are out (finally) on Netflix. I'll be binging this week for sure.
CURRENTLY READING:
NEW ARRIVALS/ UPCOMING REVIEWS: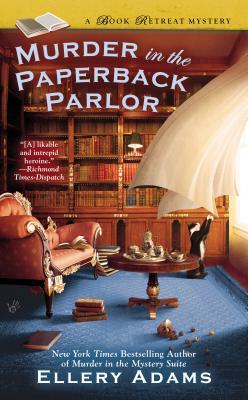 AROUN THE BLOGOSPHERE:
Read Me away talks about ebooks.
Have you heard all the hype about
Mad Max: Fury Road? Reviews have been very good, although I thought it was kinda over the top.
However, I can say it's a trip, and Charlize Theron is the true star of it. She's badass in this movie.
Speaking of Fury Road- the movie has infiltrated Amazon reviews. Here's an example.
The first big spoiler for Game of Thrones might be- is Young griff not who we think he is? Spoilers for A dance with Dragons, obviously.
Are they seriously remaking Point break? How can it be Point Break without this guy? And no Lori Petty?
Until next time...