I had a good week, it was mostly a quiet one. I read a few books and I'm kind of in a lull period where I don't have a top contender for my next read? I feel like I haven't read a fantasy in ages, any suggestions? YA or adult is fine. There's stuff coming in September that I want so I just have to get through a few weeks I guess.
Sarah Maas and Leigh Bardugo are both coming to the area in September- thanks to Kristin at Addicted to HEA for the heads-up! - and I'm thinking of going. I'll try to get pics.
Last week I did reviews for The Good Neighbor and The Collapsing Empire. I also read Emma in the Night and Friend Request and those reviews are upcoming - I liked both a lot. Emma was a great thriller and Request was a little slow- moving but very readable, and the premise is a trip.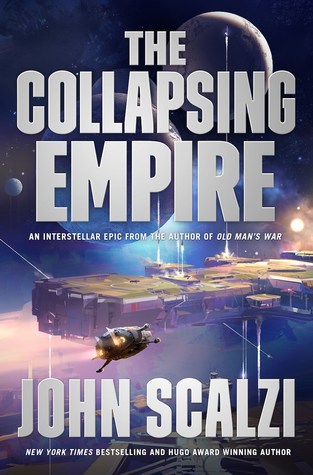 Song of the week
PULP COVER OF THE WEEK:
NEW ARRIVAL/ UPCOMING REVIEWS: