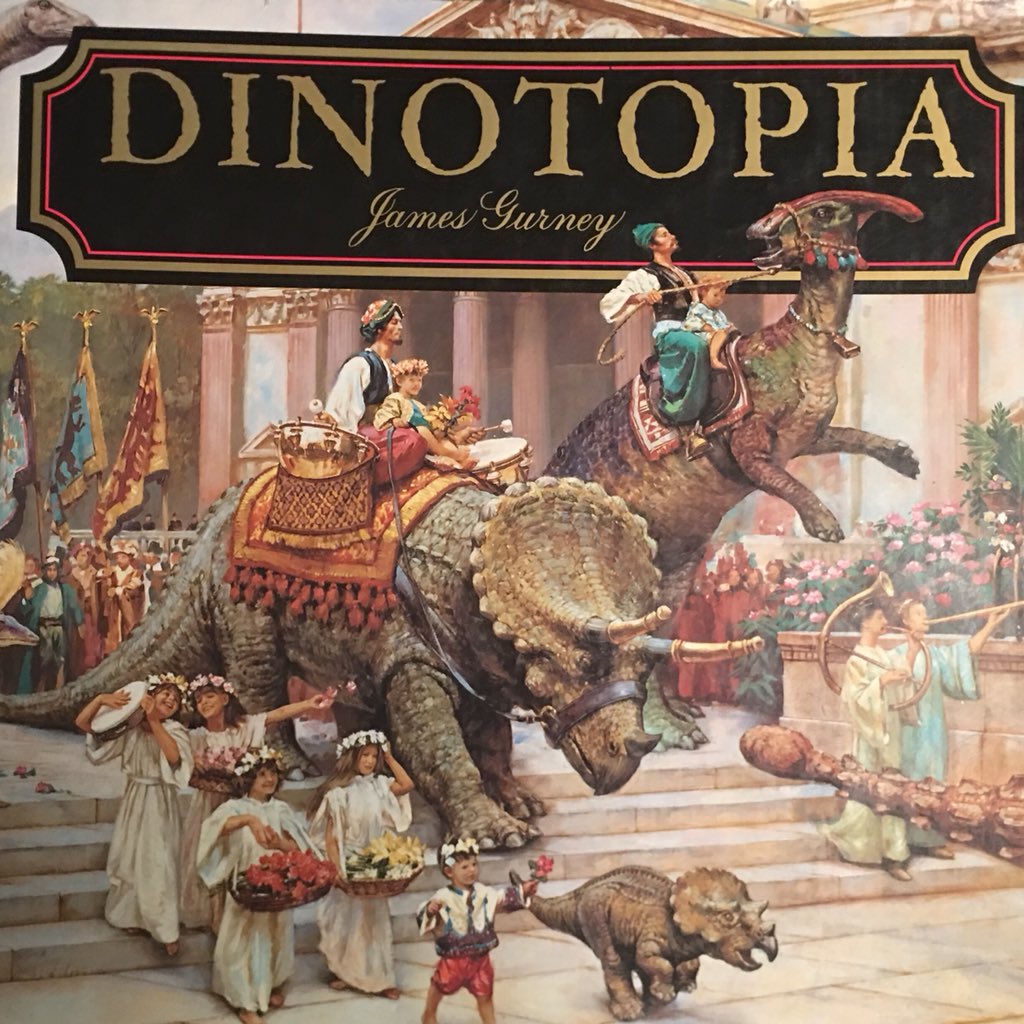 This week I'm looking at a few early locations in the Dinotopia story- places that Arthur Denison and his son visited shortly after arriving on the island. First up is Pooktook, a city on the western side of the island, and the first real city that they encountered in Dinotopia. The second location is the Dinosaur Hatchery, which is just a neat place.
For those not familiar with Dinotopia, it's a lost island of sorts where humans and dinosaurs coexist peacefully (for the most part). Dinosaurs are intelligent and social creatures and have developed a high level of culture and technology. The books are a travelogue of sorts, as a Victorian era explorer named Arthur Denison and his son survive a shipwreck and come to find a new life on Dinotopia. The real draw, of course, are the beautiful illustrations, especially the watercolor images of great cities and lost worlds.
Pooktook is the first real city that the Denisons arrive in on Dinotopia, and they are astounded at how the dinosaurs and humans share the streets and coexist. Arthur thinks it reminds him of Paris, except that dinos are sharing the cafes and street markets.
The Dinosaur Hatchery is the first place where the Denisons encounter people living in a unique arrangement with the dinos. The place is run by the Romano family, and they care for dinosaurs that come to give birth. The dinos lay their eggs here, and the eggs are then incubated until they hatch- the ranch has hatchery workers who assist in all this, as well as guest quarters for visitors. Here Arthur and his son Will learn about Dinotopia, including that it is populated by survivors of various shipwrecks.